BACKUP AND ARCHIVE ORCHESTRATION
Growing data volumes, the proliferation of server virtualization, the need to leverage private and public cloud, and the increased need for high availability are presenting new challenges to modernize legacy backup and archive solutions. Explore our white papers to learn how you can modernize your environment using best practices we've honed over nearly two decades of experience in this space.
WHITE PAPER: GET THE FREEDOM OF HIGH-PERFORMANCE BACKUP
In this white paper, you'll learn how to take a strategic approach to orchestrating your backup and archive environment to reduce storage costs and processing overhead. Designed as an enterprise-class solution, FalconStor VTL can achieve single node aggregate backup speeds of 40TB/hour, enabling you to solve the single biggest issue in backup: meeting the backup window.
You'll also learn how to leverage cloud object storage for long-term data retention and recovery, eliminating the need to physically move tapes offsite for storage. This reduces costs and, in remote and branch offices, eliminates the need for non-IT employees to intervene.
And with heterogeneous support for major operating systems such as Microsoft Windows, Unix, and Linux, as well as certification with backup software applications, you can protect existing investments and prevent rip-and-replace scenarios.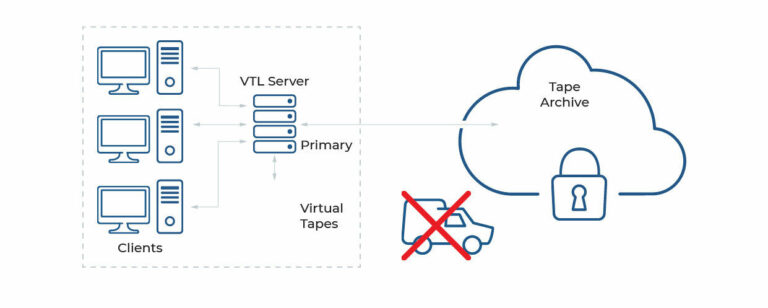 WHITE PAPER: FALCONSTOR VTL BEST PRACTICES GUIDE
This document is for new FalconStor VTL users who have a good understanding of backup applications and basic understanding of virtual tape libraries. This guide recommends how to apply VTL in common backup environments so that you can manage your backups with minimal effort.
RESOURCES