Managed Service Providers
The "Backup as a Service" Opportunity for Managed Service Providers, powered by FalconStor Software
Leading MSPs are building a BaaS business on Falconstor
A strong and growing number of MSPs offer Backup as a Service (BaaS), based on FalconStor software, in combination with servers and storage purchased from any vendor. The BaaS business opportunity goes further than licensing our best-in-class software. FalconStor is dedicated to partnering with MSPs world-wide with joint marketing, joint sales, responsive technical support, and an ecosystem of FalconStor service partners to deliver a complete, end-to-end BaaS offering that exceeds customer expectations, ramps up quickly, and delivers incremental revenue to MSPs from existing customers.
BaaS dramatically increases the speed of backups and restores for customers, including many IBMi shops who use BRMS and are stuck on tapes. The StorSafe backup-to-disk-target resides on-premises at the customer to deliver up to 160TB/hour of throughput with up to 95% in-line data deduplication, then ensures a second copy of the backup data is automatically transmitted offsite to the MSP's datacenter or a public cloud for offsite protection.

Why your customers want Backup as a Service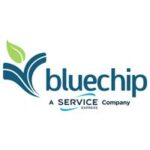 "We looked at a number of products and found that FalconStor was the easiest to deploy, the most scalable and flexible and it was a very reliable product that gave us fantastic dedupe ratios that enabled us to do lots of wonderful things that we can do with tapes."
Mike Boreham | Technical Lead, Blue Chip
A leading IBM-focused MSP based in the UK
Dozens of MSPs offer BaaS today using any brand of backup software. For IBMi customers, that includes 100% compatibility with Veeam and IBM® Backup, Recovery, and Media Services (BRMS).
Customers are looking to modernize their backup and restore operations to increase the amount of data they can protect with a solution that expands easily as their needs grow, lets them leverage the cloud, lowers their costs, is compatible with their existing backup software and processes, simplifies their operations, avoids lock-in by a storage vendor, aggressively deduplicates, includes built-in offsite protection for a copy of the backup data, has the highest security available, provides clear visibility about backup operations, and uses the time-tested 3-2-1 backup methodology.
Talk with a Data Protection Expert: