SUCCESSFUL CUSTOMERS WORLDWIDE
We work with leading enterprises, from a wide range of industries, to improve their ability to more efficiently and cost-effectively manage the growing demands of data storage.
Companies of all sizes depend on FalconStor to help them achieve mastery over their data.

Stadtwerke Saarbrücken Upgrades to FalconStor to Complete Software Defined Datacenter. German utility service provider chooses FalconStor SDS-platform to underpin its vision of a fully software-defined datacenter and become more flexible to choose any data destination.

Founded in March 2000 by the CTO of Goldman Sachs, Egenera enables organizations to deliver cost-effective, flexible yet highly reliable IT and cloud services. Egenera's automation and management solutions enable enterprise IT organizations and service providers to quickly create scalable, secure and highly reliable private, public and cloud services.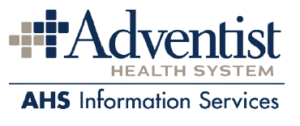 Adventist Health System Information Services (AHS-IS) is the information services division of Adventist Health System (AHS), one of the largest care organizations in the United States, serving around four million patients annually. Located in Lake Mary, FL, AHS-IS provides technology systems and services for 31 campuses across nine states.

Discovery Solutions is a software as-a service (SaaS) solution provider offering best-in-class enterprise resource planning (ERP) systems for the oilfield service and supply industry, including its flagship Discovery Management Software (DMS) system. The company is dedicated to providing solutions that improve administrative capabilities, reduce costs, and enable efficient business operations for customers.

Hostway Korea was established with 100% domestic shares, focusing on the emerging market of cloud computing. Hostway Korea collaborates with leading technology providers in various fields to expand its range of offerings, technical expertise, capabilities, and services in the cloud market.

Imptech offers technical and operational support tailored to the needs of clients in the financial, healthcare and insurance industries. Imptech CEO, Gabriel Enzo Gagliardi, who helped co-found the company after his tenure at the HSBC Bank Argentina, said Imptech's goal is to advise and help implement engineering support and technology projects.

MetLife Korea is a life insurance company headquartered in Seoul, Korea. MetLife International Holdings is its largest shareholder. The company's main area of business is personal insurance.

Sunrise Communications Group AG is the largest private telecommunications provider in Switzerland, offering a full range of services across all market segments. Sunrise is the leading non-incumbent operator in both the mobile and landline retail voice markets, as well as the third-largest landline Internet provider with IPTV.

Committed to providing the best technologies to help its customers remain one-step ahead of the technology curve, Telefonica is offering FalconStor's Enterprise Suite both as an add-on to existing services and as part of its portfolio of co-location, hosting and tailor-made cloud platform solutions.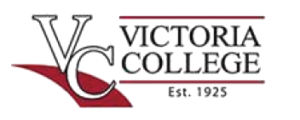 Victoria College chose FalconStor technology for its ability to integrate with the school's Banner ERP system. With the assistance of KA DataSystems, a local solution provider, Victoria College implemented FalconStor Protection + Recovery, Data Migration and Business
Continuity solutions.
Working with NCE Computer Group, WYJS evaluated several data protection solutions including cloudbased backup. The most cost effective choice was the FalconStor Protection + Recovery solution, which met WYJS's requirements for hourly snapshots, continuous backup, and seamless data restore.