FalconStor StorSafe Modernizes Backup & Archive Operations For The Multi-Cloud World
See what FalconStor can do for you
Lightning-Fast Cloud Backup & Restore
Mark, FalconStor's Head of Engineering, takes you through how large organizations are tackling the challenges of data center and cloud backup and restore with FalconStor StorSafe.
Learn how to increase your speed, lower costs with global deduplication and target the right cloud services from AWS, Azure, IBM and Wasabi to keep security high and slash costs. Mark will show you the way.
FalconStor is having a huge impact on a wide variety of industries. Browse through these success stories to understand what StorSafe Virtual Tape Library (VTL) can do for your business.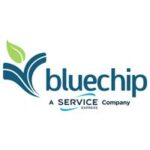 "We looked at a number of products and found that FalconStor was the easiest to deploy, the most scalable and flexible and it was a very reliable product that gave us fantastic dedupe ratios that enabled us to do lots of wonderful things that we can do with tapes."
Mike Boreham | Technical Lead, Blue Chip
A leading IBM-focused MSP based in the UK